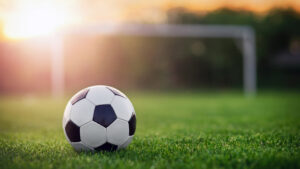 Goodcents has always been a strong supporter of the communities it serves. Now it's made its decade-long relationship with Heartland Soccer official.
Goodcents is now the exclusive sub sandwich provider of Heartland Soccer, the nation's largest league and tournament host. Goodcents and Heartland Soccer recently announced the new three-year partnership.
"Joe Bisogno founded Goodcents more than 30 years ago with a strong commitment to the community, and he has encouraged us to help our communities in any way that we can," said Jami Bond, vice president of franchise development at Goodcents. "After working with our friends at Heartland Soccer Association for more than 10 years, we are excited to make our partnership official as their exclusive sub sandwich provider. We look forward to helping Heartland even more as we move forward together."
Goodcents will provide exclusive deals to Heartland Soccer's audience, which includes more than 2,000 referees, 1,350 league teams each season, 2,800 tournament teams and more than 3 million visitors to the soccer parks. In addition to its corporate sponsor designation, Goodcents will gain high visibility at some of the region's most premier soccer facilities, including GARMIN Olathe Soccer Complex and SCHEELS Overland Park Soccer Complex.
"We are very excited for our new partnership with Goodcents. Great food, great service and great people. We are very appreciative of Goodcents for their commitment and continued support of our players and families," said Shane Hackett, executive director of Heartland Soccer.
Goodcents has a long history of supporting community organizations. Earlier this year, the franchise brand launched a new campaign – "Eat Good. Do Gooder." – that will donate 50 cents of every Goodcents To Go meal to the Goodcents Foundation, which will grant donations to local nonprofits in Goodcents communities.